As a lot of people know, I LOVE TNT! So... I went to MCedit, and placed over 1 million TNT.... Then I blew it up! The lag surprisingly only lasted about 3 minutes... Lol the crater was so big I couldn't even fit my screen around it on extreme render distance!!
Here is a picture...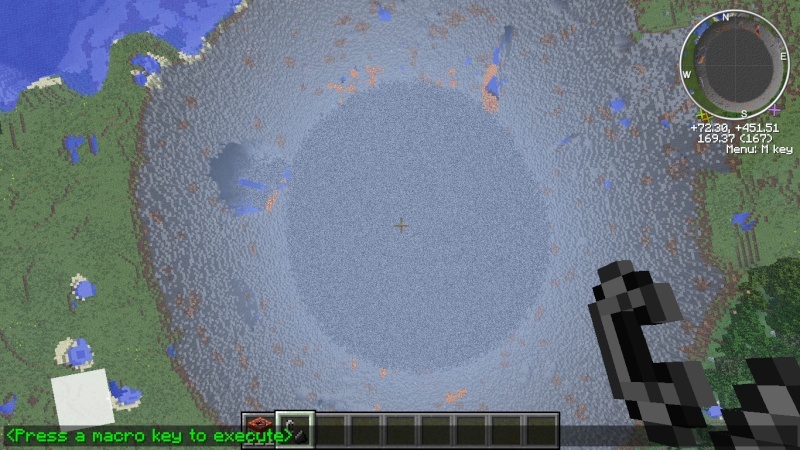 After that, I made another million TNT and blew it up a short distance away, so there now is 2 craters!!
Anyways, I've made a map download of it if you want to explore... Mediafire link:
mediafire.com ?y4p2rbrcuyvn0r4
How to install on Windows 7/Vista:
1: Go to the start menu search bar and type run
2:On Run, type %appdata%
3: Locate and open .minecraft
4:Open the folder called "saves"
5:Open the .zip file you downloaded from MediaFire with WinRar or 7-zip
6:Drag and drop the folder TNT-FTW! folder into saves folder
7: Enjoy the huge craters..
Lol I hope you guys like this mega crater!
PS I will NOT make a tutorial for Macs/other computers than Windows, because I don't have them.. Search it on Google or something..